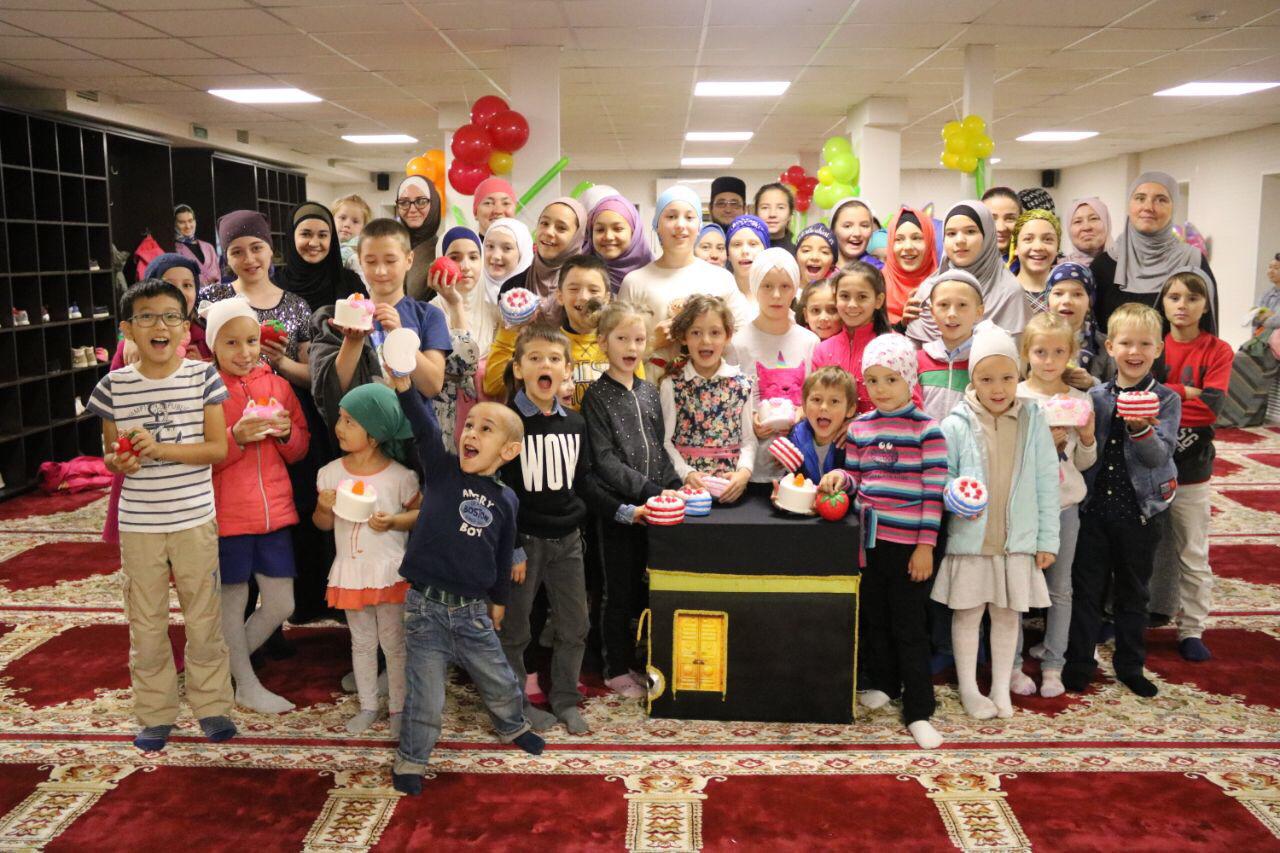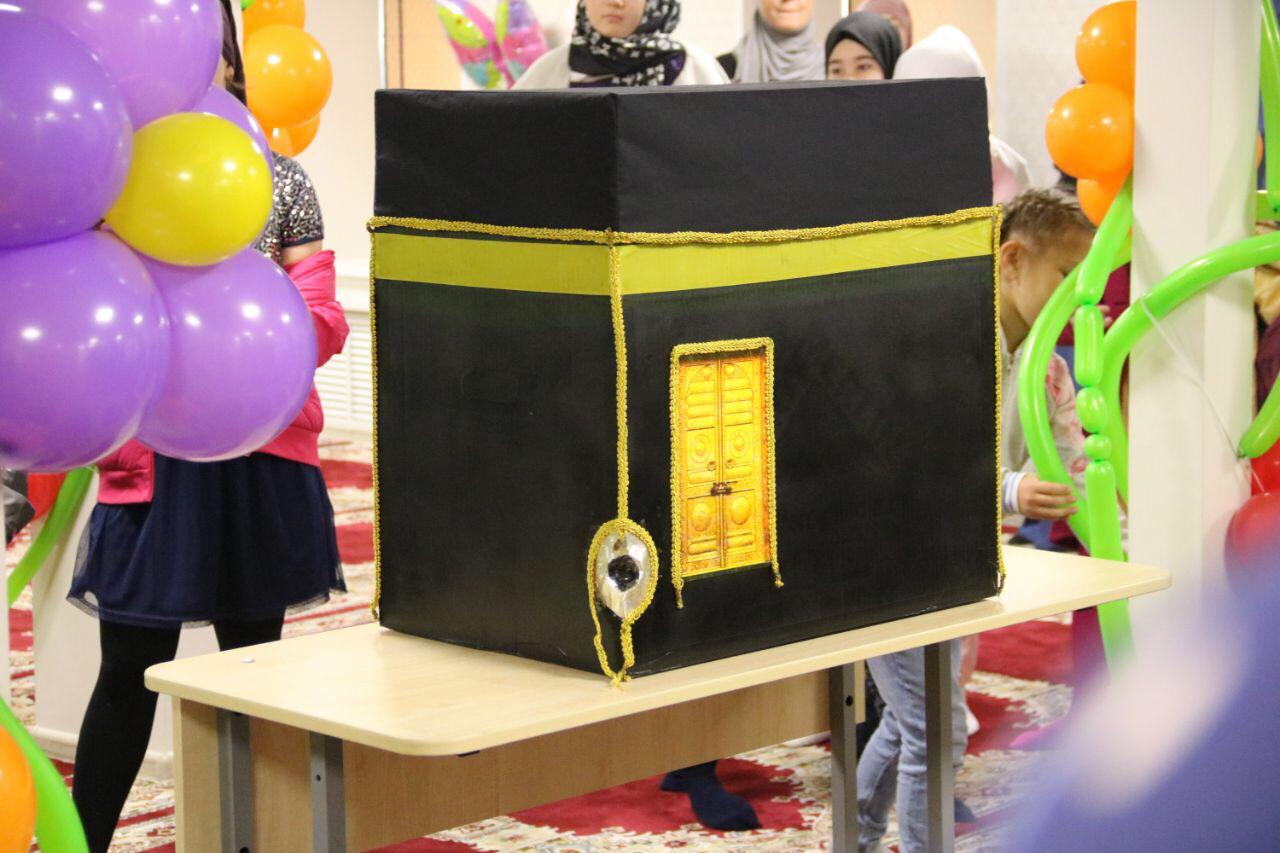 A festive event for children was held at the office of the Moscow Muftiate of the Spiritual Assembly of Muslims of Russia on Sunday. The holiday started with an interactive show. The children were amazed by spectacular tricks and demonstrative experiments with liquid nitrogen.
After a fascinating show the participants took part in the cognitive quest "In the footsteps of the Prophet Ibrahim (peace be upon him)" in the courtyard of the Muftiate. The children began their peculiar journey from the area where the Prophet Ibrahim (peace be upon him) was born, and went through the countries and cities which the Prophet had visited. So, answering questions, they reached the Blessed Mecca.
Here the young participants remembered the rites of the Hajj. The ultimate goal of the quest was the Kaaba. Here the children could show where the black stone was installed, what material the Kaaba was covered with and enthusiastically answer other questions about the Shrine that was significant for all Muslims. In the end of the game all the children received gifts.
After the quest all the participants went to the Muftiyat's tent where they were treated with a delicious pilaf and a beautiful cake in the form of the Kaaba.
The event was finished with a master class on slime for older children and an application from plasticine for younger children.
SOURCE: http://islam.ru/en/content/news/muslims-moscow-held-unforgettable-holiday-children