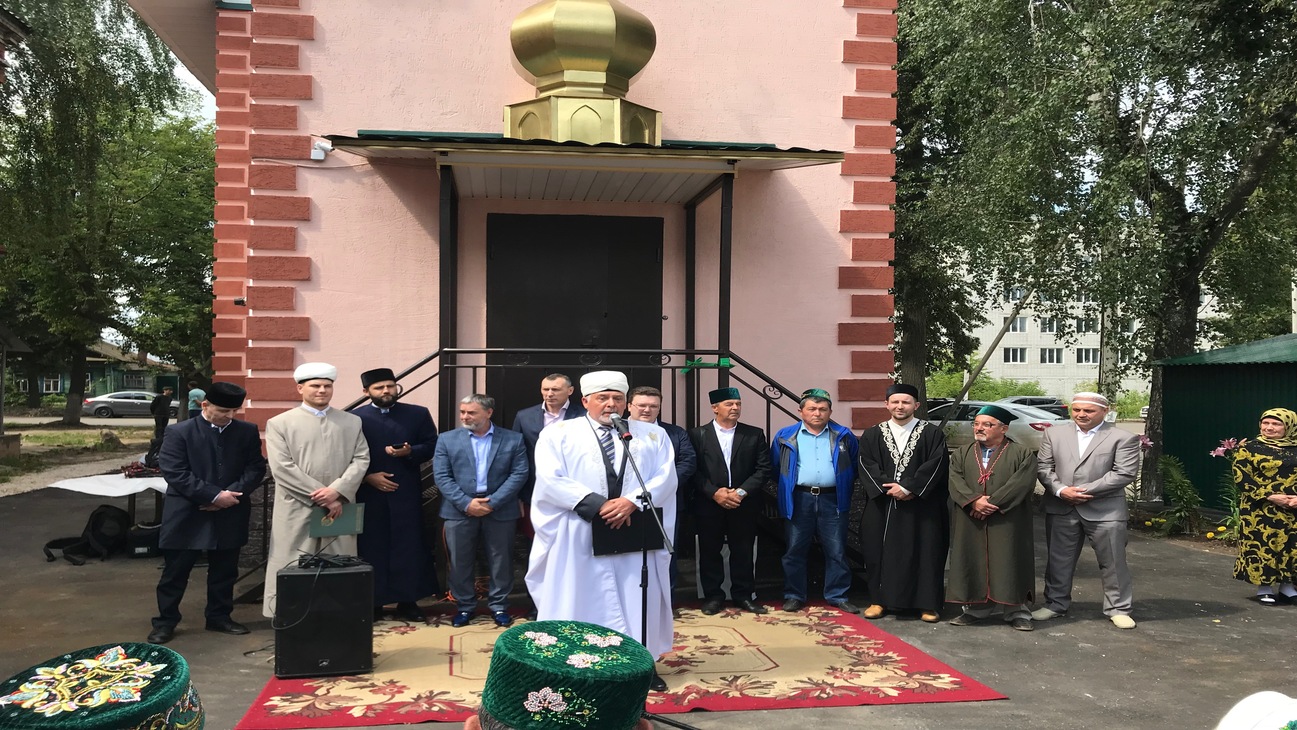 KOVROV: The grand opening of the first mosque in the Vladimir region took place. As the head of the Spiritual Assembly of Muslims of Russia, Mufti Albir- khazrat Krganov, noted, the opening of the mosque was a long-awaited historical event in the life of Muslims in the Vladimir region.
The Religious organization of Muslims of Kovrov for many years sought the construction of a mosque, and its opening undoubtedly was the merit of the mufti of the region Wafa khazrat Yarullin.In the mosque, up to 400 people can pray at the same time. The first big holiday - Kurban Bayram - Muslims will celebrate in a new prayer house.
The grand opening was attended by many guests - representatives of government, muslim organizations, and the business community. From the Spiritual Assembly of Muslims of Russia, imam of SAMR Ilnur khazrat Gainutdinov, the head of the "Moscow Muftiyat", the head of the Department of the SAMR Denis khazrat Mustafin and the Imam-Mukhtasib of the Moscow Region Daud khazrat Mukhutdinov took part in the grand opening of the mosque. On behalf of the SAMR, gifts were given to the mosque and thanks to activists.