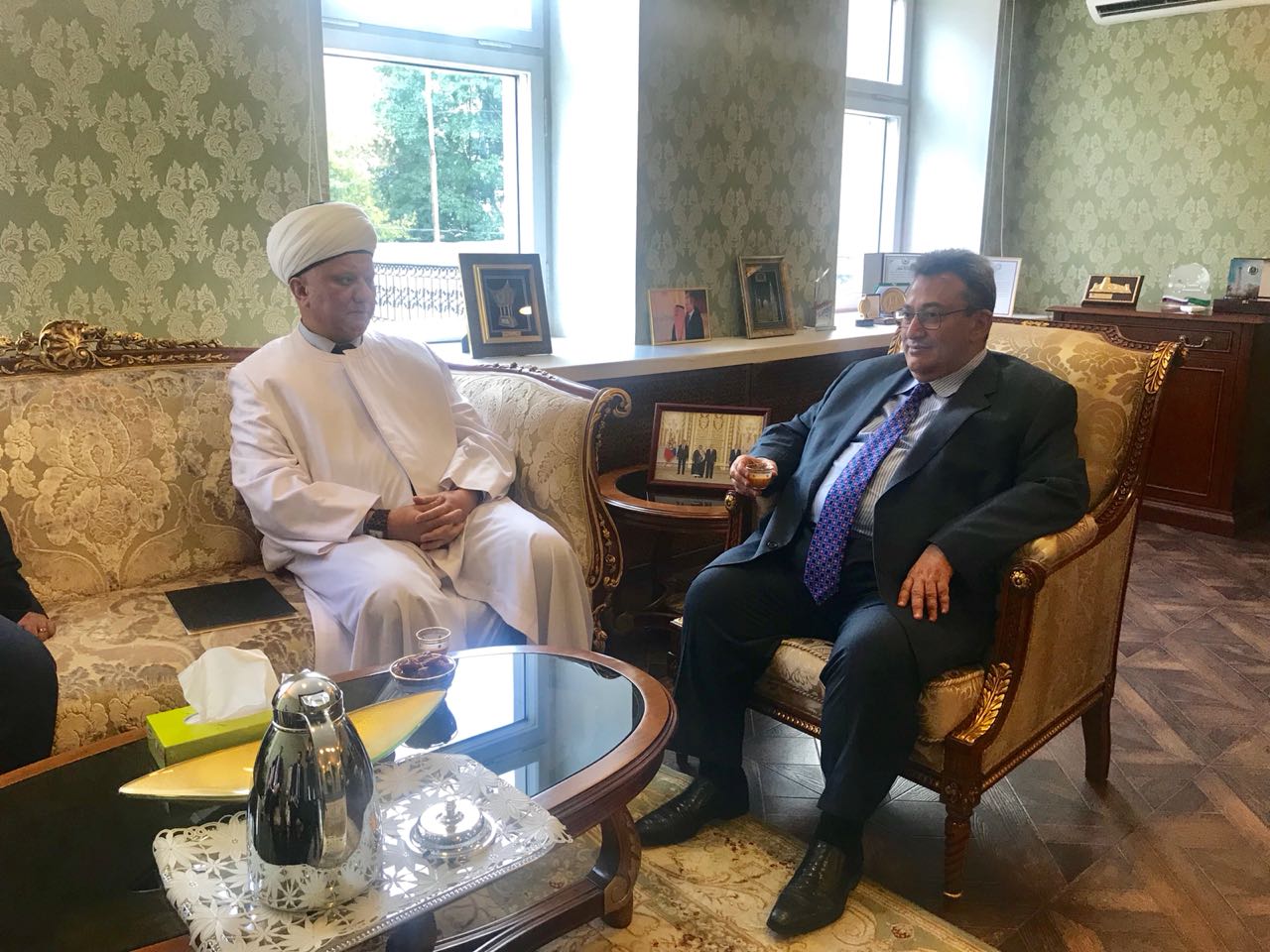 The active cooperation of the Spiritual Assembly of Muslims of Russia with the Kingdom of Saudi Arabia continues. Russian pilgrims are already in the Holy Mecca and do one of the main pillars of Islam - the Hajj.
At the same time in Moscow the meeting of the head of the Spiritual Assembly of Muslims of Russia, Mufti Albir-hazrat Krganov with His Excellency the Ambassador Extraordinary and Plenipotentiary of the Kingdom of Saudi Arabia, Dr. Raid Al-Krimli was held. During the meeting, the Mufti of SAMR congratulated the Ambassador on the approach of the sacred month of Zul-Hijja and expressed his gratitude to the leadership of the country for the comprehensive support rendered to Russian pilgrims in Hajj.
His Excellency Mr. Ambassador noted that about 10,000 citizens of Saudi Arabia came to the World Championship in Russia, who were pleasantly surprised by the hospitality and cordial reception of the Russian people, which is a positive factor in the development of relations between the people of two countries.
The head of the SAMR shared experience of the activities of the Spiritual Assembly and implemented projects aimed at preserving traditional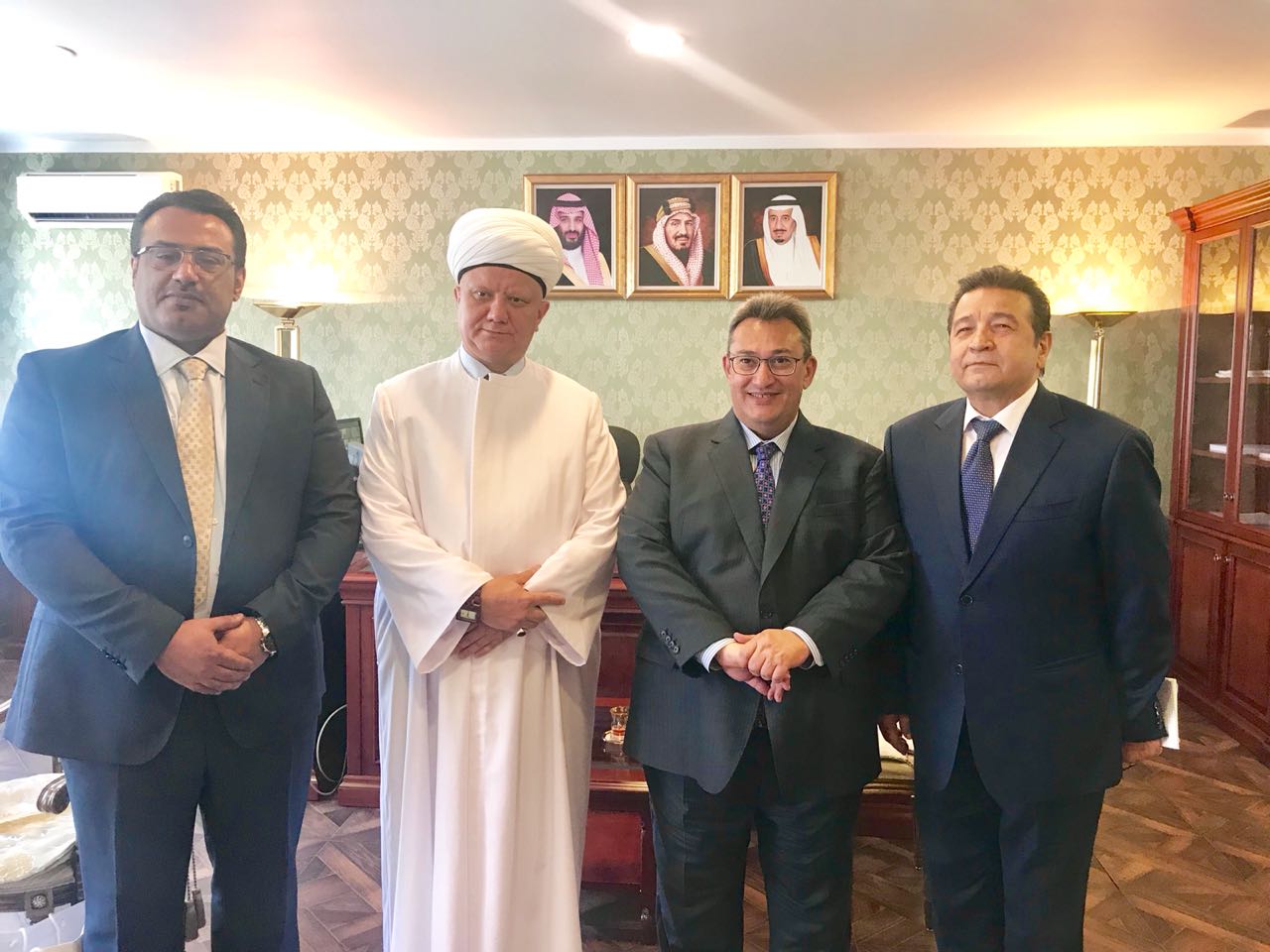 Islamic values ​​and preventing the ideas of pseudo-religious extremism. Albir-hazrat expressed hope for fruitful cooperation between the parties. The mufti also told about the organization of the Saudi-Russian business event, which will be held in November this year, where the Spiritual Assembly of Muslims of Russia, along with the International Association of Islamic Business, MAIB, will be co-organizers. Never in the history of bilateral relations, Russian companies could conduct such events on the territory of the blessed Mecca. The organizations and their representatives taking part in this event will have a unique opportunity to negotiate with partners from many Muslim countries and perform the sacred rituals of Umrah on the territory of the main Islamic shrine of the world.
Dr. Krimli noted that the head of the SAMR is a well-known person not only for religious work, but also for humanitarian work. He also confirmed that the relations between two countries are at a better stage and it is necessary to consolidate and develop them further through communication and bilateral visits. He also assured that the embassy is always open for cooperation and support of initiatives in various spheres, including religious, humanitarian and charitable and will bring information about the upcoming event to the highest authorities.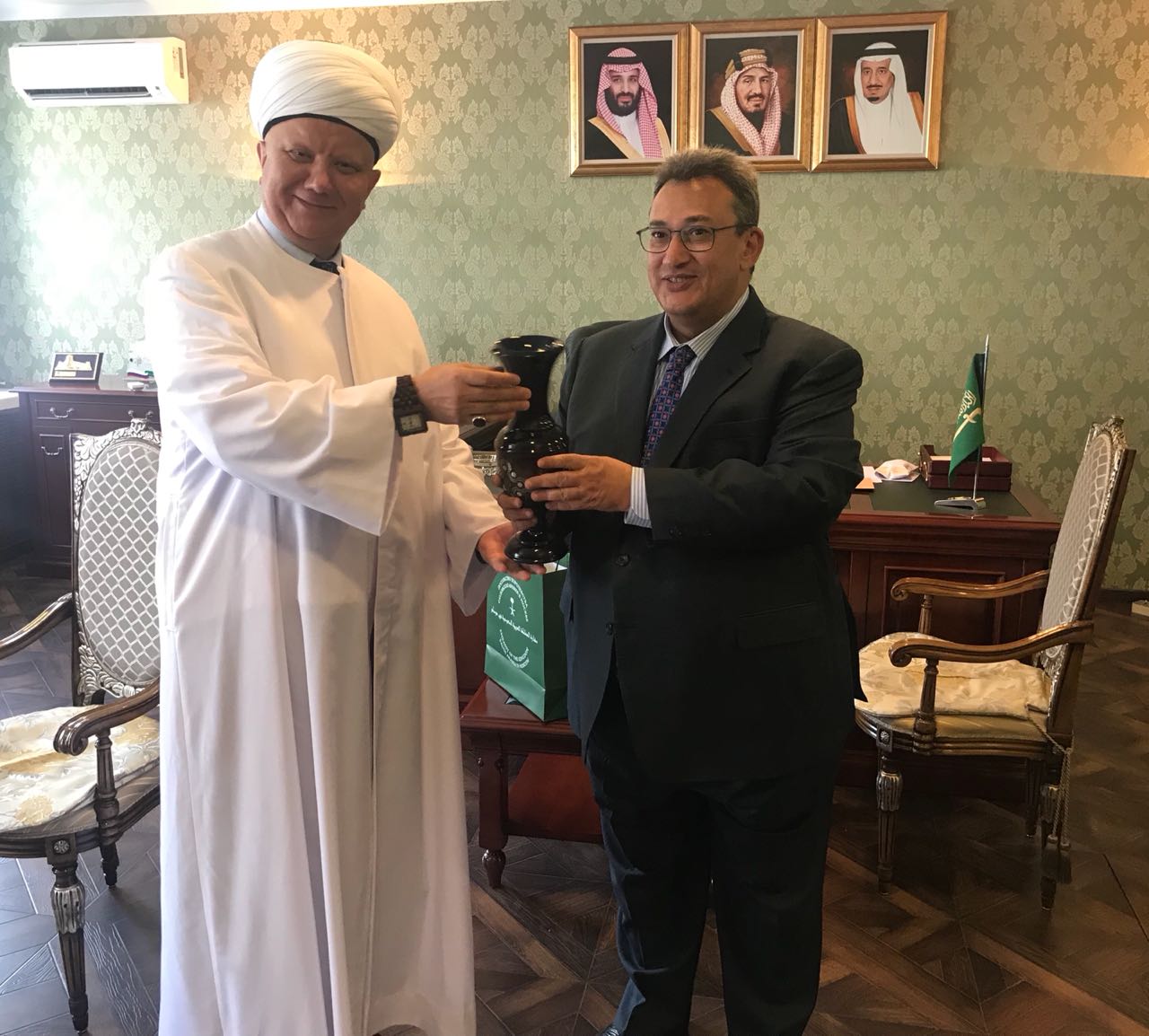 At the end of the meeting, the parties exchanged memorable gifts.
In the meeting took part the deputy head of the KSA diplomatic mission, Mr. Muhammad Al-Gamidi, the adviser to the Mufti of the SAMR, the head of the Moscow Muftiyat apparatus Denis hazrat Mustafin, the head of the international department of the SAMR Marsel Mirsayapov, the attaché on religious matters of the KSA embassy Khalil al-Kahtani, the interpreter Mirsadyk Musaev and other responsible employees of the embassy.